BeanBoozled Jumbo Spinner Jelly Bean Gift Box - 12.6 oz Box (5th edition)
SKU-92205-5
We've taken our most popular BeanBoozled product and JUMBO sized it! It's a box of candy and game all in one! Use the spin wheel to decide what bean you eat. Will it taste great or gross?

BeanBoozled 5th Edition includes 20 flavors of jelly beans: 10 weird and wild flavors that looks identical to 10 classic and delicious flavors. Think you can tell the difference between the tasty Toasted Marshmallow and pungent new Stink Bug? What about delicious Birthday Cake and not-so-delicious Dirty Dishwater?

Weird and nasty flavors mixed with regular ones. Makes a great game!

*5th Edition New Flavors More Info
$
24.99
Buy to earn

125

Sweet Rewards

Points
Share this!
Product Info
Nutrition & Ingredients
Flavors in this Mix
Product Reviews
Bamboozle the kids, family, friends, or just about anyone, with the Jelly Belly BeanBoozled
®
Gift Box that's a game and a candy all in one. The jumbo box is filled with the BeanBoozled flavors packed in 45 individually wrapped bags.
Take the dare with the spinner wheel, then pick the jelly bean in the color the spinner lands on. It's a dare for intrepid jelly bean eaters to take their chances on tasting lookalike wild or mild flavors. If you happen to get a Booger-flavored bean instead of Juicy Pear - you've been BeanBoozled! Double and triple dare adventuresome players. Each 12.6-oz. box includes the BeanBoozled jelly beans and a jumbo colorful spinner.
New this year, Jelly Belly BeanBoozled jelly beans 5th Edition line introduces two new flavor pairings to the wild mix: Stink Bug and it's look alike Toasted Marshmallow, and Dirty Dishwater with its identical partner Birthday Cake. There's only one way to tell these jelly beans apart, take the challenge.
Flavors in the mix include:
Stink Bug* - Toasted Marshmallow
Canned Dog Food - Chocolate Pudding
Rotten Egg - Buttered Popcorn
Toothpaste - Berry Blue
Barf – Peach
Dirty Dishwater* - Birthday Cake
Booger - Juicy Pear
Spoiled Milk - Coconut
Stinky Socks - Tutti-Fruitti
Dead Fish - Strawberry Banana Smoothie
*5th Edition New Flavors


1 - 12.6 oz boxes. Boxes are randomly mixed and may not contain all flavors.
12.6 oz box. Boxes are randomly mixed and may not contain all flavors.
Approximate dimensions: 15.3" (L), 7.8" (W), 2.24" (H)
⚠ WARNING: CHOKING HAZARD - Small parts. Not for children under 3 years.
All Jelly Belly jelly beans are OU Kosher. Gluten free, peanut free, dairy free, fat free and vegetarian friendly.
Watch the BeanBoozled video and take the
BeanBoozled Challenge
...we dare you!
Lot Code Information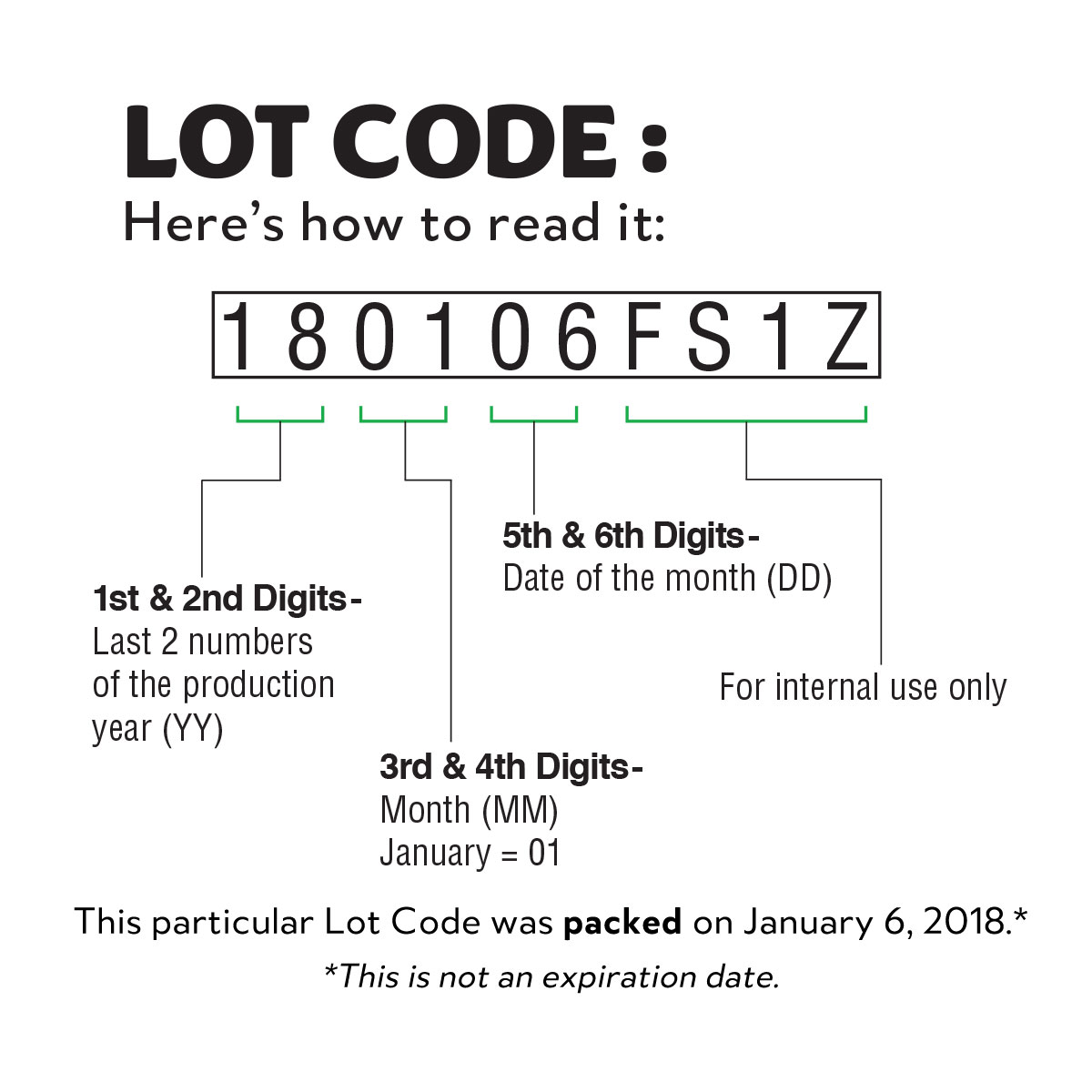 Instructions
Here is how to read it. Take the following as an example: 180106FS1Z. First and second digits stand for the last two numbers of the production year. The third and fourth digits stand for the month. The fifth and sixth digits stand for the date of the month. The last four characters are for internal use only. This particular lot code was packed on January 6, 2018 (it is not an expiration date).
This information applies to multiple sizes of this product.
For more information, please contact Customer Service at 1-800-522-3267.
Sorry, but the nutrition panel for this product is currently unavailable. To get nutrition information for this product, you can contact Consumer Affairs at 1-800-522-3267

(Monday-Friday between the hours of 7 AM - 5 PM, Pacific Time)

or send us an email.
Barf
Berry Blue
Birthday Cake
Booger
Buttered Popcorn
Canned Dog Food
Chocolate Pudding
Coconut
Dead Fish
Dirty Dishwater
Juicy Pear
Peach
Rotten Egg
Stinky Socks
Spoiled Milk
Stink Bug
Strawberry Banana Smoothie
Toasted Marshmallow
Toothpaste
Tutti-Fruitti

BeanBoozled Jumbo Spinner Jelly Bean Gift Box - 12.6 oz Box (5th edition)
SKU: 92205-5
sale: $24.99 $12.49
Product Info
Nutrition & Ingredients
Flavors in this Mix
Product Reviews
Jelly Belly Also Recommends